About our company
The motto "the highest quality is not a coincidence …" has been with us since the beginning of the company's existence – since 1984. Serving the most demanding industrial companies for over 37 years, we constantly make efforts to ensure that our products, technologies and customer service meet the highest expectations both in the European Union and all over the world.
Chester Molecular is one of the leaders among manufacturers of epoxy materials for surface regeneration and protection, two-component polyurethane elastomers, adhesives and anaerobic sealants. The company achieved this position thanks to cooperation with clients, experienced staff of specialists, professional research, care for environmental friendliness, as well as, in the case of anaerobic products, using intelligent labeling. For decades, the name Chester Molecular has been associated with industrial products and customer service at the highest level.
We specialize in 7 assortment groups:
epoxy regeneration, coating and foundation materials
polyurethane elastomers
anaerobic adhesives and sealants
materials for airless spraying
cyanoacrylate adhesives
industrial detergents and descalers
industrial lubricants and penetrating agents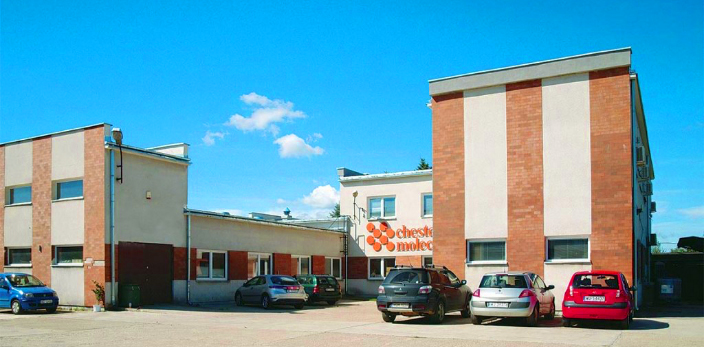 WHAT MAKES US STAND OUT?
COMPREHENSIVE SERVICE PROGRAM
We provide the customer with professional service including designing products for specific requirements, professional technical advice and training in the implementation of the latest
industrial technologies.
EXPERIENCED STAFF OF SPECIALISTS
We focus on honesty, knowledge, experience and continuous improvement of our staff. Several dozen of our representatives have been cooperating with us for over 25 years. Each application or proposal of application with our products by less experienced representatives requires the approval of Chester Molecular specialists.
PROFESSIONAL PRODUCT TESTING
Each new Chester Molecular product, e.g. from the group of epoxy regenerative materials, is not only laboratory tested but also tested under industrial conditions before it reaches customers. At Chester Molecular, the parameters of e.g. anaerobic adhesives are tested on 13 different surfaces (usually they are tested only on one surface).
UNIQUE PARAMETERS OF EPOXY REGENERATION MATERIALS
Chester epoxy regenerative materials are the showcase of our company. Their characteristic features are high adhesion, shear resistance, high temperatures and high chemical resistance. Thanks to the above-mentioned features, they stand out on the market, and guarantee customers satisfaction with their choice and application.
HIGH DURABILITY OF CHESTER PRODUCTS
Chester Molecular pays a lot of attention to the durability of its products. In the case of epoxy regenerative materials, the durability of most of them is 5 years. This ensures that they can be used without loss of parameters for many years.
CARE FOR THE ENVIRONMENT
We pay close attention that our products, including epoxy regenerative materials and surface protection materials, have in their recipes raw materials selected in such a way that they are as environmentally friendly as possible.
SIMPLE CHESTER PRODUCT SELECTION SYSTEM
The original system of precise and easy selection of Chester products, appreciated by customers, is based on intelligent markings and logical tables of their applications. Thanks to such marking, the user knows not only the strength, viscosity and purpose of the adhesive, but also strength and setting time of the sealant. The colors of anaerobic adhesives and sealants were also chosen not by accident.
PROTECTED PACKAGING
At Chester Molecular, we pack our epoxy regenerative and surface protection materials, elastomers, but also anaerobic adhesives in special cardboard boxes, secured with a band so that the customer has a guarantee that no one has opened them before and that their quality has been properly secured.